Subtle Dynamism
Listed below are a collection of our critically acclaimed images which have been featured on numerous websites and have received excellent reviews because of their
appeal, perspective and authenticity of the moment captured. Our image in both the first screenshots debuted in 1st position – Adrian McDonald.
You may click on the balloon icon located at the bottom left/right corner to leave a comment or share via Facebook.
The screenshots shown show some of our popular number 1 listings on the renowned photography standard website "500px" as well as made popular on Pinterest.
All our images have been authorized by selected couples. Happy viewing!
Position 1st-Top Left (Wedding Photography)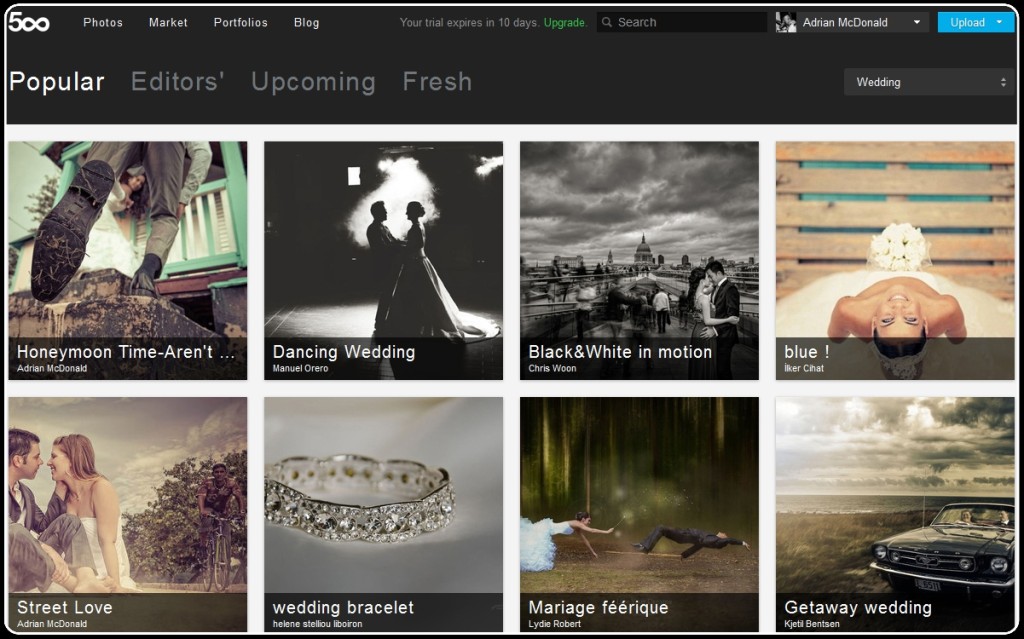 Position 1st-Top Left (Wedding Photography)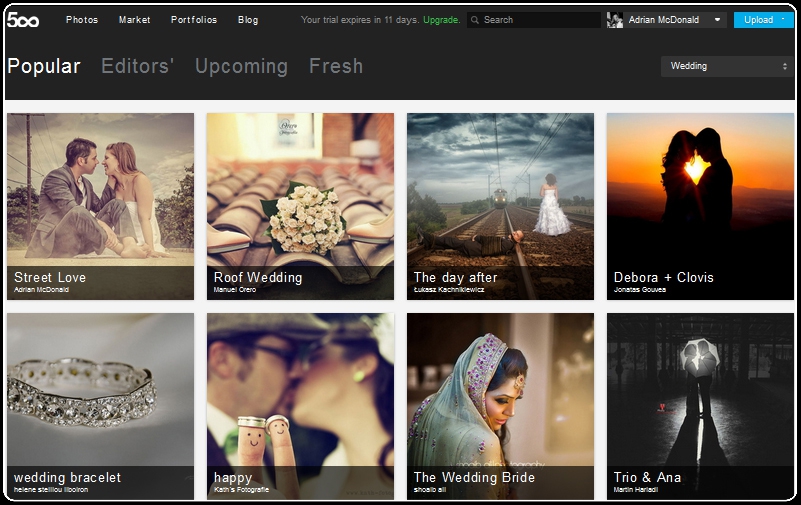 Position 5th- Bottom Left (Fashion Photography)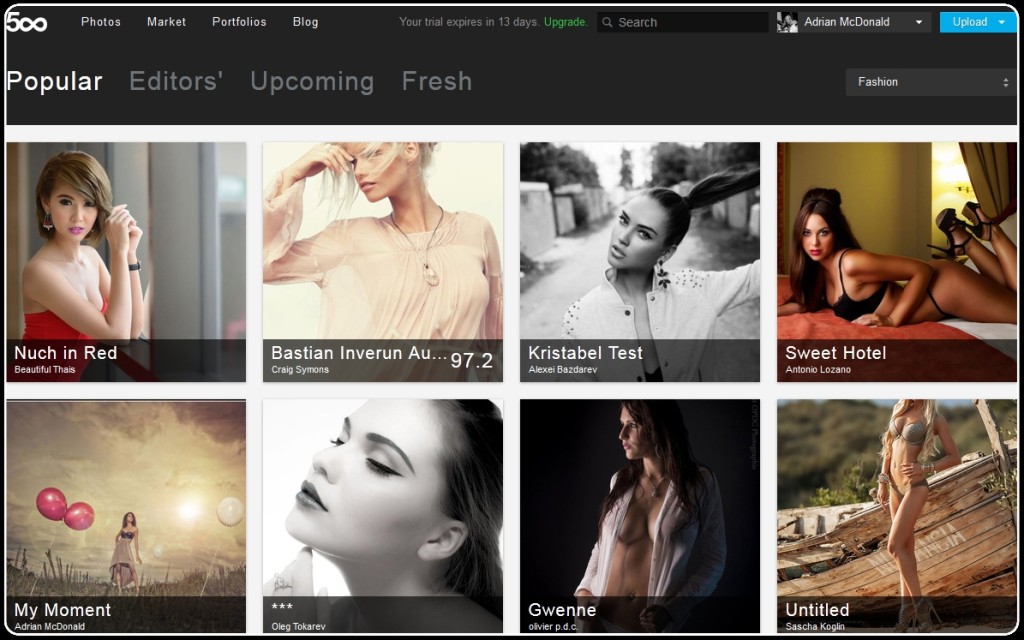 Position 8th- Bottom Right (Wedding Photography)